SOLAR ENERGY IS CLEAN, QUIET AND SAVES YOU MONEY
There's never been a better time to invest in renewable energy.
Every year more and more people are installing solar and using battery storage products for their homes and businesses. Solar energy is clean, quiet and a great way to boost your electricity bill savings.
Australia has one of the highest concentrations of solar radiation in the world. Take advantage of this natural resource and let 4Front Services convert you to solar.
4Front Services will design your perfect solar system, supply all materials and conduct all ongoing maintenance. During the design stage we can provide you with estimated electricity savings and return on investment periods.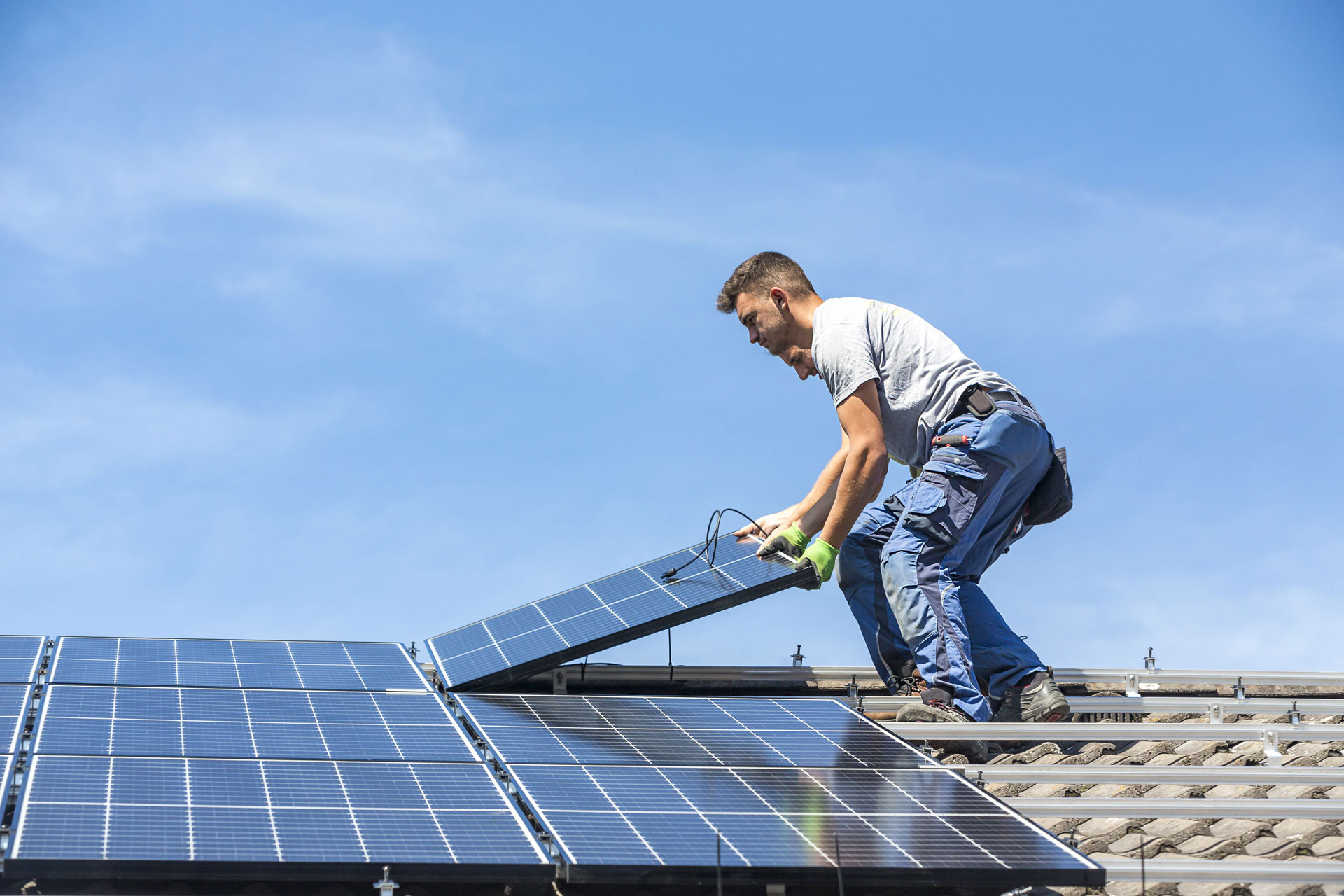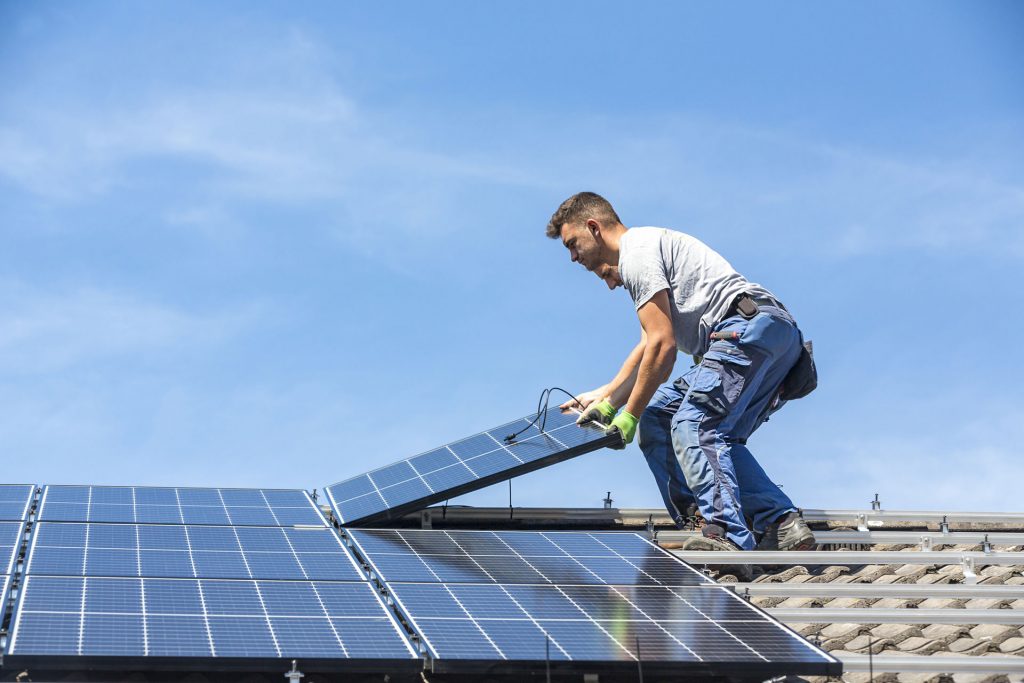 Remaining connected to the electricity grid will mean that you will still draw electricity from the grid when you need it.

It will also mean that if your solar system is producing more energy that your household is using it will be fed back into the grid and you may receive a credit on your electricity bill. 

4Front Services can provide you with more information on how this works or what the best option is for your household or business.
Off-grid solar systems function in the same way as grid connected systems but instead of surplus energy going to the mains grid, it is transferred to a battery bank which stores the energy for use at night or in periods of low electricity generation.
This means that all of your electricity will come from your solar panels, whether they are roof or ground-mounted. This kind of system is ideal for rural areas, areas where grid power is unavailable or if you are passionate about reducing your carbon footprint.

Off-grid systems are a larger and longer-term investment but offer sustainability and cost savings – our 4Front Services team will happily talk you through options to make sure everything is just right.
"Montrose Bay High School unreservedly recommend 4Front Services. for their professional advice and efficient service. Matt and Brad were a pleasure to deal with. Having worked with them on a number of occasions, we find them to be adaptable and flexible to the needs of the school while still meeting required timelines and achieving an excellent outcome"
"They came to us as a result of a strong recommendation and we were not disappointed. They were always on time, diligent in their approach to all requests and most professional in all areas. We are very happy with the result of their work and we are happy to recommend them."
Process may differ slightly depending on the nature of the service.