CLIMATE CONTROL FOR YOUR HOME
Designed around your unique needs, and built to withstand Tasmania's climate.
Whether you have a brand-new home build or just need an upgrade, 4Front can take care of all your heating and cooling needs easily and efficiently. Your home is your sanctuary and we know that you and your family need to be comfortable in the summer and cosy in winter.
Our team will take you through all the options to find the perfect fit for you.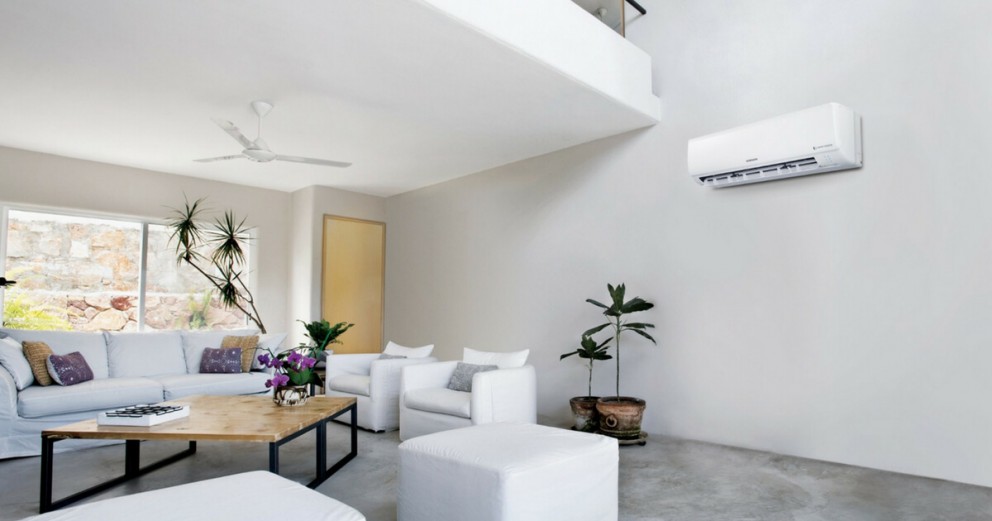 A great option for climate control in a single room or space within your home.

These systems come in a number of styles and sizes including both floor and wall mount options.  A split system incorporates both an indoor and outdoor unit.
For climate control of multiple rooms with a single outdoor unit.

Multi split systems allow climate control within a number of individual rooms or spaces within your home, with each room or space having a dedicated indoor unit and run off a single outdoor unit.
These systems take up less external space and are generally considered more efficient than a single split system for medium sized homes where climate control is required in multiple rooms.
Integrated whole-home climate control.

Ducted systems are designed to heat and cool an entire home through vents in the floor or ceiling. Ducted systems can be either single or multi zone systems.  Single zone systems heat or cool the whole home to one set temperature, whereas multi zone systems allow individual climate control in multiple rooms.
Heat your water with renewable energy – without the need for solar panels.
Hot water heat pumps use renewable energy to heat your water without the need for solar panels and will typically save you money on your electricity bill. Hot water heat pumps absorb the heat from the surrounding air and use it to heat your water.
Currently homeowners could be eligible to receive assistance in paying for the unit through the government's STC scheme.
4Front Services will help you understand how to make this work for you
ELECTRIC UNDERFLOOR HEATING
Ideal for bathrooms, ensuites and laundry rooms.

Electric underfloor heating works well under floor coverings such as marble, stone, slate and all varieties of tiles.
It is best installed during construction or when replacing the entire floor.
Choosing a good quality thermostat will allow for greater control over temperature, zoning and timing, making it easy for you to make the most out of your floor heating system. 4Front Services can recommend the best options to suit your space and lifestyle.
"Montrose Bay High School unreservedly recommend 4Front Services. for their professional advice and efficient service. Matt and Brad were a pleasure to deal with. Having worked with them on a number of occasions, we find them to be adaptable and flexible to the needs of the school while still meeting required timelines and achieving an excellent outcome"
"They came to us as a result of a strong recommendation and we were not disappointed. They were always on time, diligent in their approach to all requests and most professional in all areas. We are very happy with the result of their work and we are happy to recommend them."
Process may differ slightly depending on the nature of the service.